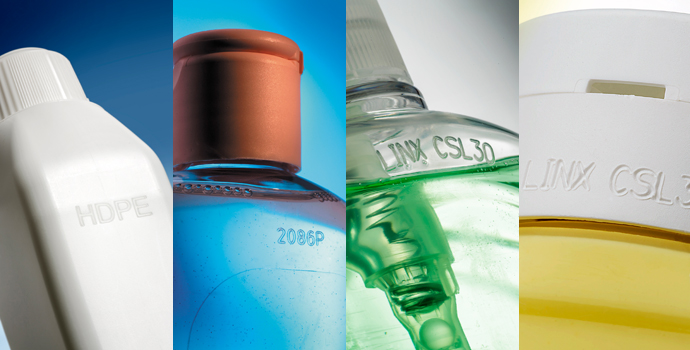 The labeling of cosmetics is an important stage in the pre-sale preparation of both the products of the cosmetic industry and the original packaging for them.
Cosmetics and perfumery labeling 
It should be understood that today the production volumes of cosmetics are calculated in thousands of tons and hundreds of millions of product units. It does not seem realistic to manually label such a quantity, therefore any serious production selects and builds into its production lines specialized equipment for labeling cosmetic products.
What to choose as a coder
Today, the choice of marking equipment is quite large: a variety of functionality and operating parameters of markers in a wide range allow you to choose an option for each individual case, taking into account the peculiarities of production, products, wishes and requirements of the customer.
We recommend TIJ printing with Sojet thermal inkjet printer – labeling of cosmetic products Ukraine in this case, it will be provided with the highest productivity and excellent print quality.
"Thermal Ink Jet" printing is the transfer of an image or text in any color with a high resolution onto a surface, followed by the "curing" of the ink at a high temperature. This technology provides excellent clarity and contrast of the plotted data, and also guarantees protection from external factors.
Things to Remember
Perfume labeling using a thermal inkjet printer has its own characteristics. In particular, it is necessary to provide a flat, flat surface for applying information, which can be:
date and time of production;
brigade number;
expiration date and other data.
Professional cosmetics labeling it is possible both directly on the container (bottle, tube, can), and on the label subsequently glued to it. The peculiarities of applying thermal printing do not allow providing high-quality marking on uneven (rounded, limited area of ​​application) surfaces, therefore, it is necessary to foresee the possibility of effective use of the Sojet thermal inkjet printer.
TIJ printing with the Sojet thermal inkjet printer provides ample opportunities for applying any information to cosmetic products. With its help, procedures such as:
labeling of bulk perfumery;
labeling of creams;
oil perfume marking etc.
Labeling of cosmetic products with the use of modern thermal printing technologies – this is a guarantee of the quality, reliability and durability of the applied data.
ADVANTAGES OF LABELING SOLUTIONS
Full color printing for retail
High-quality printing on film