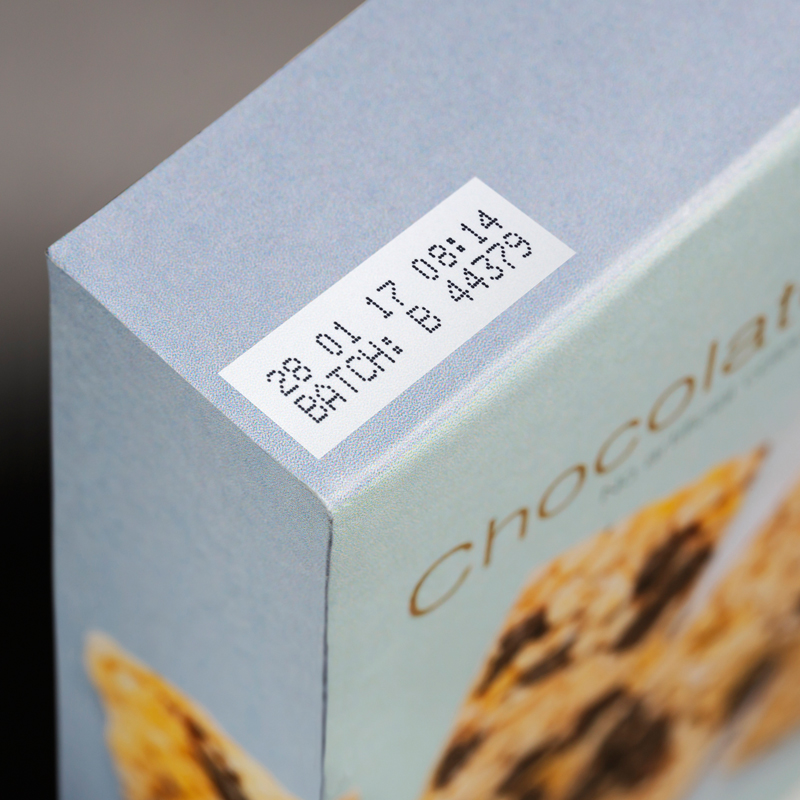 Versatile solutions that deliver quality prints at varying line speeds, handle seasonal production peaks and meet all hygiene requirements.
The main technologies for marking confectionery products:
Ink jet coder provides application of information on various bases and at different angles, which allows marking packaging of various shapes and sizes.
Thermal Transfer Printer ideal for printing on 300 dpi film. Any fixed and variable information, barcodes, logos and product composition right on the package without using labels!
For high cut lines, a laser coder is the best solution. Fiber or carbon dioxide models are suitable for working with labels, paper, foil and colored films.
To apply promo stickers to a box of chocolates or chocolate bar, you can use automatic label applicators.
Group packaging marking is no less important, and retail is becoming more demanding for information on the box. Depending on the selected printhead, information from 10 mm to 144 mm and above can be applied.
There, de flour dust is present, for reliable operation it is required protection IP65. Air-assisted printheads help remove dust from the work area, maintaining quality prints and minimizing the risk of unplanned shutdowns.
Benefits of marking solutions
Full color printing for retail
Laser marking of packaging
Thermal transfer printing on film